Last Update: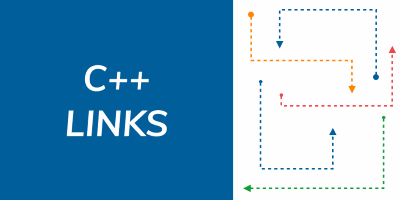 Welcome to new C++ Links - most important and useful articles, podcasts and videos that happen between 2nd and 8th of March 2019.
This week you will find links to articles about accepted Modules proposal, a great MSVC improvement that is reducing binaries with C++ exceptions by 20% and many more!
Extra 1: Microsoft makes his calculator open-source!
blogs.windows.com/buildingapps/2019/03/06/announcing-the-open-sourcing-of-windows-calculator/
Extra 2: Meeting C++ team have a great blogroll, and as everyone knows there is no such thing as "too much C++ content":
meetingcpp.com/blog/blogroll/items/Meetiing-Cpp-Blogroll-181.html
The links are brought to you by Wojciech Razik.
Wojtek is a Senior C++ developer at Thaumatec, currently writing software for a robot. He enjoys reading C++ Standard before bed, and he loves to hate JS from dawn to dusk.
If you know Polish, take a look at cpp-polska.pl where Wojtek is one of the co-authors.
I've prepared a valuable bonus if you're interested in Modern C++!
Learn all major features of recent C++ Standards!
Check it out here:
Tags: