Last Update: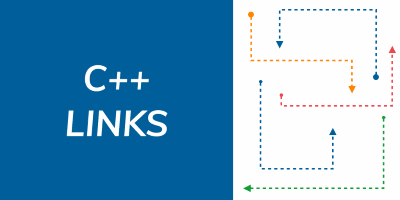 Welcome to new C++ Links - most important and useful articles, podcasts and videos that happen between 29th September and 5th of October.
In this week you will find two trip reports from CppCon, an article about std::any (aka modern void*), a video about std::fmt library and many more!
Bonus 1: summary of the contest "most awful, surprising, horrific, inventive, well-formed C++ construct you can fit in a tweet":
zygoloid.github.io/cppcontest2018.html
Bonus 2: You can track the CppCon Youtube Channel where more and more videos from the latest edition start to appear!
youtube.com/user/CppCon
What's your favourite link for this week?
Maybe we missed something relevant?
Let us know in comments.
The links are brought to you by Wojciech Razik.
Wojtek is a Senior C++ developer at Thaumatec, currently writing software for a robot. He enjoys reading C++ Standard before bed, and he loves to hate JS from dawn to dusk.
If you know Polish, take a look at cpp-polska.pl where Wojtek is one of the co-authors.
I've prepared a valuable bonus if you're interested in Modern C++!
Learn all major features of recent C++ Standards!
Check it out here:
I've recently released a new book on Modern C++:
C++ Initialization Story @Leanpub
~210 pages, ~70 code samples, 2 quizzes, and several exercises. All for Modern C++ techniques related to initialization in C++20.
Similar Articles: