Last Update: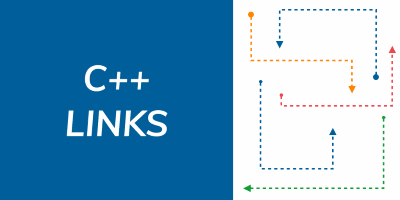 Welcome to new C++ Links - most important and useful articles, podcasts and videos that happen between 13th and 19th of October.
Today you will find links to all proposals that will be discussed in the upcoming Standard Committee meeting in San Diego, a video explaining why C++ is not an object-oriented programming language and many more!
Bonus 1: Did you know that expression +!!"" evaluates to "1" in C++? Anders Schau Knatten explains what is happening here:
blog.knatten.org/2018/10/12/1662/
Bonus 2: You can track the CppCon Youtube Channel where more and more videos from the latest edition start to appear!
youtube.com/user/CppCon
The links are brought to you by Wojciech Razik.
Wojtek is a Senior C++ developer at Thaumatec, currently writing software for a robot. He enjoys reading C++ Standard before bed, and he loves to hate JS from dawn to dusk.
If you know Polish, take a look at cpp-polska.pl where Wojtek is one of the co-authors.
I've prepared a valuable bonus if you're interested in Modern C++!
Learn all major features of recent C++ Standards!
Check it out here:
Similar Articles: