Last Update: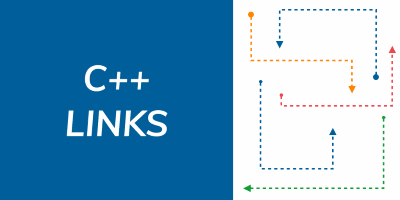 Welcome to new C++ Links - most important and useful articles, podcasts and videos that happen between 20th and 26th of October.
Today you will find a link to the easiest papers for San Diego Meeting, an article that explains why adding unused method may have a performance impact and many more!
Bonus 1: Not strictly related to C++, but important for every programmer: thoughts about Code Reviews:
github.com/tvaneerd/stuff/blob/master/code_reviews.md
Bonus 2: You can track the CppCon Youtube Channel where more and more videos from the latest edition start to appear!
youtube.com/user/CppCon
The links are brought to you by Wojciech Razik.
Wojtek is a Senior C++ developer at Thaumatec, currently writing software for a robot. He enjoys reading C++ Standard before bed, and he loves to hate JS from dawn to dusk.
If you know Polish, take a look at cpp-polska.pl where Wojtek is one of the co-authors.
I've prepared a valuable bonus if you're interested in Modern C++!
Learn all major features of recent C++ Standards!
Check it out here:
Similar Articles: