Last Update: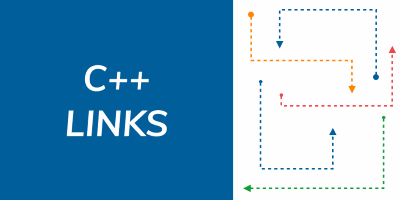 Welcome to new C++ Links - most important and useful articles, podcasts and videos that happen between 19th and 25th of January 2019.
This week you will find a link to a ray-tracer, real-life examples of ranges, new useful features of Microsoft Visual Studio and many more!
Extra 1: New videos from Meeting C++ are available on their youtube channel:
youtube.com/user/MeetingCPP
They also have a great blogroll:
meetingcpp.com/blog/blogroll/
The links are brought to you by Wojciech Razik.
Wojtek is a Senior C++ developer at Thaumatec, currently writing software for a robot. He enjoys reading C++ Standard before bed, and he loves to hate JS from dawn to dusk.
If you know Polish, take a look at cpp-polska.pl where Wojtek is one of the co-authors.
I've prepared a valuable bonus if you're interested in Modern C++!
Learn all major features of recent C++ Standards!
Check it out here:
I've recently released a new book on Modern C++:
C++ Initialization Story @Leanpub
~210 pages, ~70 code samples, 2 quizzes, and several exercises. All for Modern C++ techniques related to initialization in C++20.
Similar Articles: